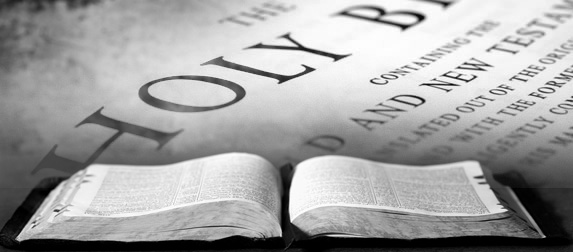 Welcome to our website!
Early Sunday Worship
9:00 AM
Late Sunday Worship
10:30 AM
Wednesday Night Worship (Online Only)
7:00 PM
Learn more about us

Resuming In-Person Worship June 7
We have a plan for coming back together as a church for public in-person worship on June 7, in only two weeks! In order to meet health department guidelines for 25% of our building capacity, we will be having two worship services and no Sunday morning classes.
Those who are showing symptoms (cough, fever, etc.) and those who are at risk (due to age or medical concerns) should stay home and continue to either call in or watch the livestream.
As per current guidance from the City of Madison and the Dane County Public Health Department, worship assemblies will be limited to 25% of capacity (25 people); therefore, we will have two worship services, and no Sunday classes.
To attend one of the two services being offered (9 a.m. or 10:30 a.m.), you must reserve a spot by using our "signupgenius" account: HERE or with the button below. If you do not have internet access, call the church number (608-224-0274) or have somebody sign up on your behalf.
Each service will be shortened and carefully planned with the goal of limiting exposure (sermon, prayer, Lord's Supper, and one song).
Social distancing (6 feet), hand-washing, hand sanitizer, and the use of masks is strongly encouraged. If you do not have a mask, one will be provided.
Individually wrapped Lord's Supper elements can be picked up in the entryway, or you can bring your own from home.
Pews will be taped off to allow adequate space between worshipers.
The service will be live-streamed downstairs.
Offerings can be placed in a box in the entryway before worship.
After the closing song, we will disperse outside as quickly as possible. When the song is over, leave. Any socializing must be done outside the building at a safe distance.

Online Giving
Hello!
We added online giving to this website! You can now give through Tithe.ly on the new Giving page.
Let us know if you have any questions or comments
COVID-19 Update
While we will not be able to meet together as a church until further notice, we would encourage our members to try to participate in the private livestream at 10:30 every Sunday morning. Those without internet access have been given a phone number they can call that enables them to listen in on the livestream. We will try to email a link to the YouTube video for the benefit of those who do not have Facebook. We will also try to continue hosting an online class in the private livestream group every Wednesday at 7 p.m. We are new to some of this, and your understanding, encouragement, and suggestions for improvements are always welcome.
In addition to joining us online for a Bible lesson on Sunday morning, we would also encourage everyone to actually worship at home if at all possible. As you know, Biblical and God-pleasing worship is very simple - we sing (Ephesians 5:19), we pray (1 Corinthians 14:15-16), we give (1 Corinthians 16:1-2), we study (1 Thessalonians 2:13), and we partake of the Lord's Supper (1 Corinthians 11:23-28). We've posted a communion bread recipe online (from my grandmother) and in the bulletin (from Ruth C).
Concerning giving, we are working on an online option, but in the meantime, Stuart has encouraged us to send our checks to the church's mailing address, which he will check regularly:
FOUR LAKES CHURCH OF CHRIST

PO BOX 8637

MADISON WI 53708-8637
As has been mentioned previously, one good option is PTP365, an online streaming service that is now being offered free for a limited time: https://free365.polishingthepulpit.com/
We would also encourage you to consider the Bible correspondence courses we have available on our website. All of them are printable, and the course on James has actually been set up as an online quiz. All of these are available under the "Get In Touch" tab on our website: www.fourlakescoc.org.
If you're looking for a songbook, the Paperless Hymnal has around 70 songs available at no charge on their website: https://paperlesshymnal.com/tph/free/freesongs.htm
And finally, let's stay in touch! Our online directory is a powerful resource for finding each other's contact information. Please let us know if there is some way we can serve you. Do you need anything? I've heard some great things from our church family this week (from TP drop-offs, to prescription co-pays being covered, to many calls and messages of encouragement, and so on). Let's keep it up!
Wednesday, October 21, 2020
"I desire to do your will, my God; your law is within my heart.""(
Daily Reading
, ESV)