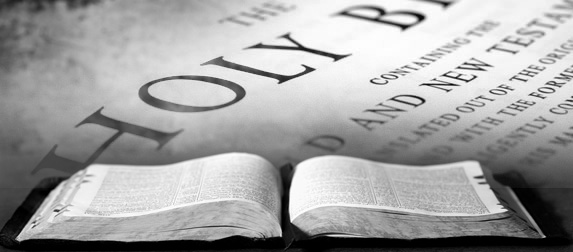 Welcome to our website!
Bible Class
9:30 am
Sunday Worship
10:30 AM
Wednesday Night Worship (Online Only)
7:00 PM
Learn more about us

COVID-19 UPDATE (March 2022)
The elders took some time this past Sunday afternoon to prayerfully consider the COVID situation, and we decided that it's time to come back together in one service. So, starting this coming Sunday (March 6), we will be meeting for our Bible class at 9:30 a.m. and for worship at 10:30 a.m. (as we did before the pandemic). With the mask mandate being lifted by the public health department today (March 1), the wearing of masks will once again be a matter of personal preference. As we mentioned on Sunday, in light of the Golden Rule (Matthew 7:12), if someone is wearing a mask, let's plan on also giving that person some extra space. Some are battling some serious illnesses and chronic health conditions, and we want to do what we can to respect their personal space. Please remember that we will continue to have a livestream monitor available in the lower level, for those who may feel more comfortable with a bit more distance. As always, if you are experiencing COVID symptoms, please stay home and join us online or on the phone.
The return to one service will allow us to do some more singing, although the order of worship will be very similar to what we've been doing (sermon first, Lord's Supper elements available in the entryway, giving online and in the box, etc.). We will no longer need to use Sign-up Genius. Our Wednesday class will continue to be online only for now. We will keep an eye on our Sunday morning attendance and reconsider all of this on an ongoing basis. Ideally, we will continue to grow in number and need to once again deal with our previous issue of overcrowding at some point in the future. In the meantime, please make every effort to sit near the front, even if you arrive early (previously, guests would often arrive right at 10:30 and couldn't find a place to sit - it may be hard to remember this, but it was really a great "problem" to have).
"Have confidence in your leaders and submit to them, for they keep watch over your souls as those who will give an account. Let them do this with joy and not with grief, for this would be unprofitable for you. Pray for us, for we are sure that we have a good conscience, desiring to conduct ourselves honorably in all things" (Hebrews 13:17-18).
Our Youtube Channel
Come subsrcribe to our youtube channel! We livestream our Bible classes and worhsip services on sundays. Bible class is uploaded on Wednesdays as well at 7pm.
Livestream Survey
Do you ever watch the sermon or bible class online? We would like to hear from you on how we could improve!
Please fill out this Google survey when you have a chance:
https://forms.gle/cJVANJVomtXA43xd6
Thanks!
Monday, August 08, 2022
"For the LORD takes delight in his people; he crowns the humble with victory."(
Daily Reading
, ESV)